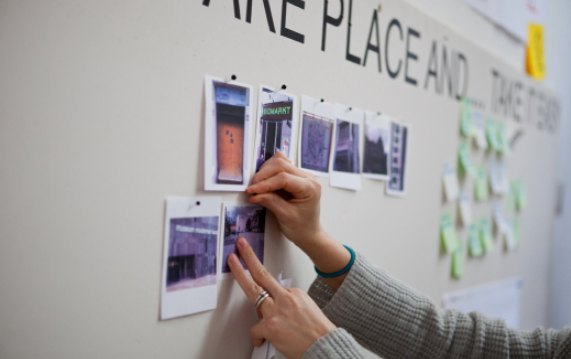 While developing a business website, a restaurant's no less; you want to grab the attention of the visitor right off the bat. Studies have shown that it takes a visitor just about a few seconds to decide whether they want to spend more time on a specific website, and the design of the site plays a critical role in their decision making. This is why it is important to put time and money into building a website that brings in revenue and compels the reader to explore more. How?
Here are three key attributes of website design that you need to keep in mind. If you want to build a website for your restaurant without any hassle, contact Orderart and leave everything to us.
Organized Layout
The layout of your website should be organized and clutter-free. Sounds simple enough, right? But you'd be surprised how many website developers fail to do exactly this. As soon as a customer lands on any of your website pages, it should be easy for them to navigate their way around, and find the thing they're looking for, and also have options to explore more. The tabs of each important page, such as Menu, About Us and Contact Us, should be clearly visible and easily accessible to the customer.
The entire website needs to be interlinked and should have a consistent theme. It also needs to be optimized for mobile and tablet-use, because your customers could be accessing the site from any of their devices. It would also factor into your search engine rankings, so you simply cannot compromise with your website's layout. If you want to have a website for your restaurant built without doing the actual work, you can connect with Orderart and rest easy. We provide restaurant website builder services and deliver as per the requirements of our clients.
Aesthetics
Aesthetic websites sweep the prize any day. You can make your website pleasant-looking by adding drool-worthy pictures of food items, drinks and encapsulating the ambience of your restaurant in pictures to lure customers in. The theme of the website should match the graphics that you upload.
Consistency is key. Moreover, ensure that every word and line is legible, and your reader doesn't have to try hard to make sense of what's written on your website. Choose your website's font wisely. If you want to build an aesthetic website for your online ordering system, contact Orderart today.
More for you to read