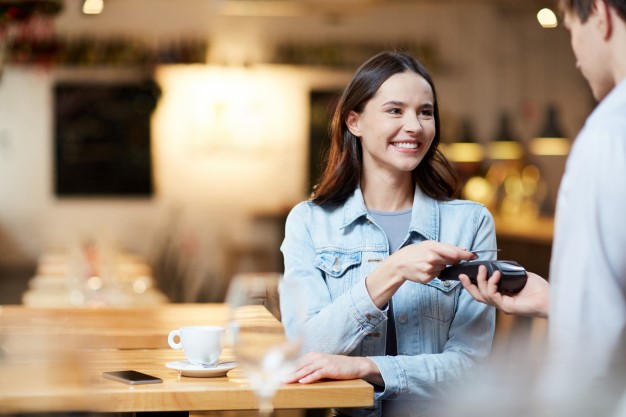 Restaurants have to deal with a daily influx of cash; to that end, traditional methods of accepting payment simply won't do in the present climate. It's high time that every online food ordering platform begins to adopt a POS system to streamline its financial operations. It also has plenty of other benefits. Read on to know why it is a must for every thriving restaurant to operate an efficient point-of-sale system and make things easier.
Helps In Tracking Cash:
It's no secret that restaurants have to deal with heaps of cash and credit every day, with countless people ordering sizzling food from either the restaurant itself or through an online ordering website. This makes it crucial to come up with a seamless way of tracking what comes in and what goes out. The cutting-edge technology of POS ensures that you are always in the know of your money. What's more is that it makes it easier and more secure for you to accept payment via credit card, which most people do these days. Additionally, it can also prevent employee theft.
Specialized Features:
POS systems are built to cater to the needs of specific industries. Restaurant POS is exclusively designed to meet the needs of the hospitality industry. It entails various handy features that can make day-to-day and long-term operational goals a piece of cake. For instance, a restaurant POS can extensively manage the menu of your online food ordering software. It can also contribute immensely to food inventory management, which is imperative if you're running an around-the-clock kitchen. In addition to this, the technology of tableside ordering is gaining steam among the patrons, who love how easy it is to place orders and make payment with the invention. And what makes it possible to run an efficient tableside ordering system? Brownie points for guessing it right, POS!
Detailed Reports:
You don't need us to tell you just how important analytics are while running a business these days. It helps in recording, analyzing, and processing the numbers to use the same in augmenting both sales and revenue. Thus, it is crucial that you master the arts of analytics. POS has proven itself to be phenomenal at this job. The prime reason why avant-garde technology is great at statistical reports is that it can be industry-specific. So, if you're operating an online food ordering system, POS can give you input about your staff, on dishes, on the menu design, and various other variables.
More for you to read